Download the print-ready version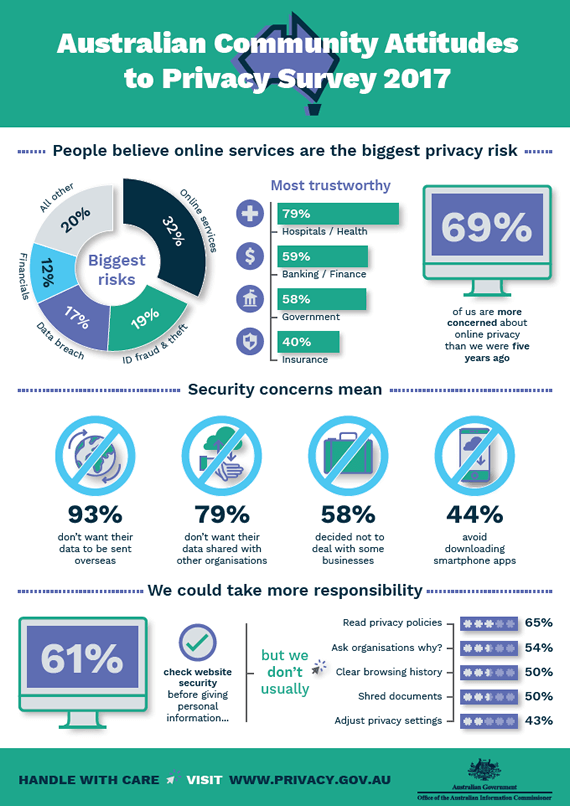 Long text description
Australian Community Attitudes to Privacy Survey 2017
People believe online services are the biggest privacy risk
Biggest risks
Online services: 32%
ID fraud & theft: 19%
Data breach: 17%
Financials: 12%
All other: 20%
Most trustworthy:
Hospitals/Health: 79%
Banking/Finance: 59%
Government: 58%
Insurance: 40%
69% of us are more concerned about online privacy than we were five years ago.
Security concerns mean:
93% don't want their data to be sent overseas
79% don't want their data shared with other organisations
58% decided not to deal with some businesses
44% avoid downloading smartphone apps
We could take more responsibility, but we don't usually.
61% check website security before giving personal information
65% read privacy policies
54% ask organisations why?
50% clear browsing history
50% shred documents
43% adjust privacy settings
Handle with care. Visit www.privacy.gov.au.