International Access to Information Day is held on 28 September every year and recognises the community's right to access government-held information.
The right to information is enshrined in access to information laws across Australia and New Zealand. We are among more than 120 nations around the world to guarantee citizens these rights — a significant expansion since 2009 when UNESCO recorded only 40 countries with these laws.
Australia's Freedom of Information Act 1982 (FOI Act) recognises that the information government holds is a national resource and is managed for public purposes, and that public access to it should be prompt and at the lowest reasonable cost. The FOI Act applies to Australian Government ministers and most agencies, and other Australian states and territories have equivalent legislation.
IAID 2023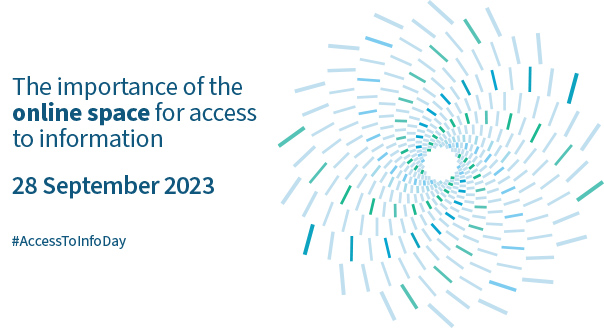 The OAIC is joining members of the United Nations and Australian states and territories in marking International Access to Information Day (IAID) 2023.
This year's UNESCO theme for the day is the importance of the online space for access to information. You can find out more about the global celebration on the UNESCO website.
Make sure you're 'FOI' informed
Find out about:
Watch our videos on:
Make sure your agency is 'FOI' informed
See also our freedom of information resources, including our FOI Essentials, and watch our video on 12 tips for freedom of information decision-makers.
IAID 2023 events
You can watch all events online, for some events you can attend the live event.
Find out about other freedom of information regulators
IAID 2022
The international theme chosen by UNESCO for IAID 2022 was 'artificial intelligence, e-governance and access to information', which encouraged us to explore how our digital world can improve access to information. In the Australian context, it presented an opportunity to consider how we enhance openness through e-governance. We looked at the importance of building robust e-governance systems and digital platforms that enable access to information for all members of the Australian community.
IAID 2021
The theme for IAID 2021 – open by design – highlighted the need for governments to consider how they will make information accessible from the start in policy development, projects and service delivery, and release information proactively. This includes information that is commonly sought or identified as valuable or necessary for open and accountable government. Another key theme was to promote the value of access to information in fostering innovation and helping everyone participate in our democracy.